Circle of protection site in Nelson County, Va.
---
A #NoACP Collaborative Community Art Project
Coordinator: Amelia Williams
Inspiration: Tess Amaruso

The Idea
Over the last 4 years, as our resolve to stop the proposed Atlantic Coast Pipeline has grown, lots of people from different backgrounds & walks of life have joined together in this struggle.

We are bound together. We value the health of our communities, clean air & water, & environmental stewardship of our rivers, forests, & fields. These are the Ties that Bind.

Our project involves groups & communities touched by this struggle; we will create braids, ropes, festoons & swags with fabric that comes from our lives, represents how we feel about this proposed project, & what we want to protect. These eventually will be linked together to form one long symbolic & protective strand, with the goal of being able to encircle the site of the compressor station proposed for the Union Hill neighborhood in Buckingham County &/or similar large areas threatened by the pipeline.



Instructions
Get your group or community together (or do it yourself with a buddy - it is helpful for one person to hold the knot end while one person braids) & braid, knot, & twist your fabrics together, following the basic instructions below. You can sew decorative items onto your strand if you like. Eventually we will link all these strands together to form a protective weaving that can be used in different #NoACP protests, gatherings, & on threatened lands. Note that a VERY IMPORTANT part of the project is writing up why you picked the fabrics and sending that description, along with the braids, to Amelia.
Download the My Ties That Bind Story form (above) and fill it out or complete the online form (coming soon).

Gather lengths of fabric, ideally 2 to 3 feet or longer, at least 3 pieces to braid.
Use something that comes from your life, that has a story, or that is linked to your pipeline resistance. Here are some examples:

I love winter on the farm and this old scarf has seen me through some cold ones. May it help protect our land from the pipeline.
I live in a city so the pipeline won't be in my backyard, but I have learned how pipelines leak methane and make climate change worse, so I have brought 3 different green fabrics to show my care for the earth.
I love hiking in the National Forest and brought some old jeans and t-shirts I used to wear hiking.
My fabric is my son's old childhood twin bed set. The compressor station could affect childrens' health and increase rates of asthma so I want to protect the children.

Perhaps you will choose something you had put away in the attic -– grandpa's old ties or a christening gown. I used one of my mother's wool shawls in some of my earlier #NoACP work after felting it by washing it in hot water!
Other ideas
A worn out flannel shirt
Jeans that someone has outgrown
A tablecloth with a stain – cut around it!
An old baby blanket
6. When you are done,
contact
the artist and she will arrange to pick up your strands(s) or tell you how to mail them to her.
You can add knots if you like. Don't worry about finishing off ends or how to connect different strands – we will work that out . You can just rubber band the ends to keep braids together. OR if you want to do the whole DIY thing, get a grommet punch and put in eyelets or grommets at the end.
Decorative knotsAdd a wall knot or other knot to a braid:
Wall knot
how-to
Join 2 braids or strands with a "bend" (the name of knots that join two ropes or strands):
Carrick Bend
– is good for heavy ropes. Here's a good
video
too.
A
Zeppelin bend
(also Rosendahl bend) is a general-purpose bend knot. It is a secure, easily tied, and jam-resistant. Other bends can be simple and secure but this one is also easily united.
---
Powered by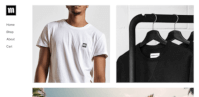 Create your own unique website with customizable templates.